It's been a long time coming, but Apple has finally lifted the covers off its new Mac Mini computer range. We'd expected to see new Mac Mini machines to launch in the wake of the M2 chipset reveal of WWDC 2022 – but here we are in early 2023 with the latest Mini's finally ready for public consumption.
Thankfully, the long wait for new Mac Mini hardware has been worth it. While we'd fully expected a Mac Mini to arrive that would ape the M2 MacBook Air's internals, we hadn't quite anticipated Apple also launching a souped-up Mac Mini alongside it. Not only have we got an M2 Mac Mini, but we've also got an M2 Pro Mac Mini too – and all the power that brings along with it.
So what can you expect from 2023's M2 Mac Mini and the Mac Mini with M2 Pro? Here's everything you need to know.
Mac Mini with M2: Design, specs, price and availability
Let's kick off then with the M2 Mac Mini for starters, which now represents Apple's entry-level computer across its range – well, at least when talking about its latest generation of in-house Apple silicon devices.
At first glance, the M2 Mac Mini looks much the same as its M1 Mac Mini predecessor. It's a desktop-based oblong made of aluminum that'll require an external monitor to work with. With an Apple logo on the top and no ports on its front edge, it's a very minimalist design, intended to live discreetly on your desk without taking up too much space.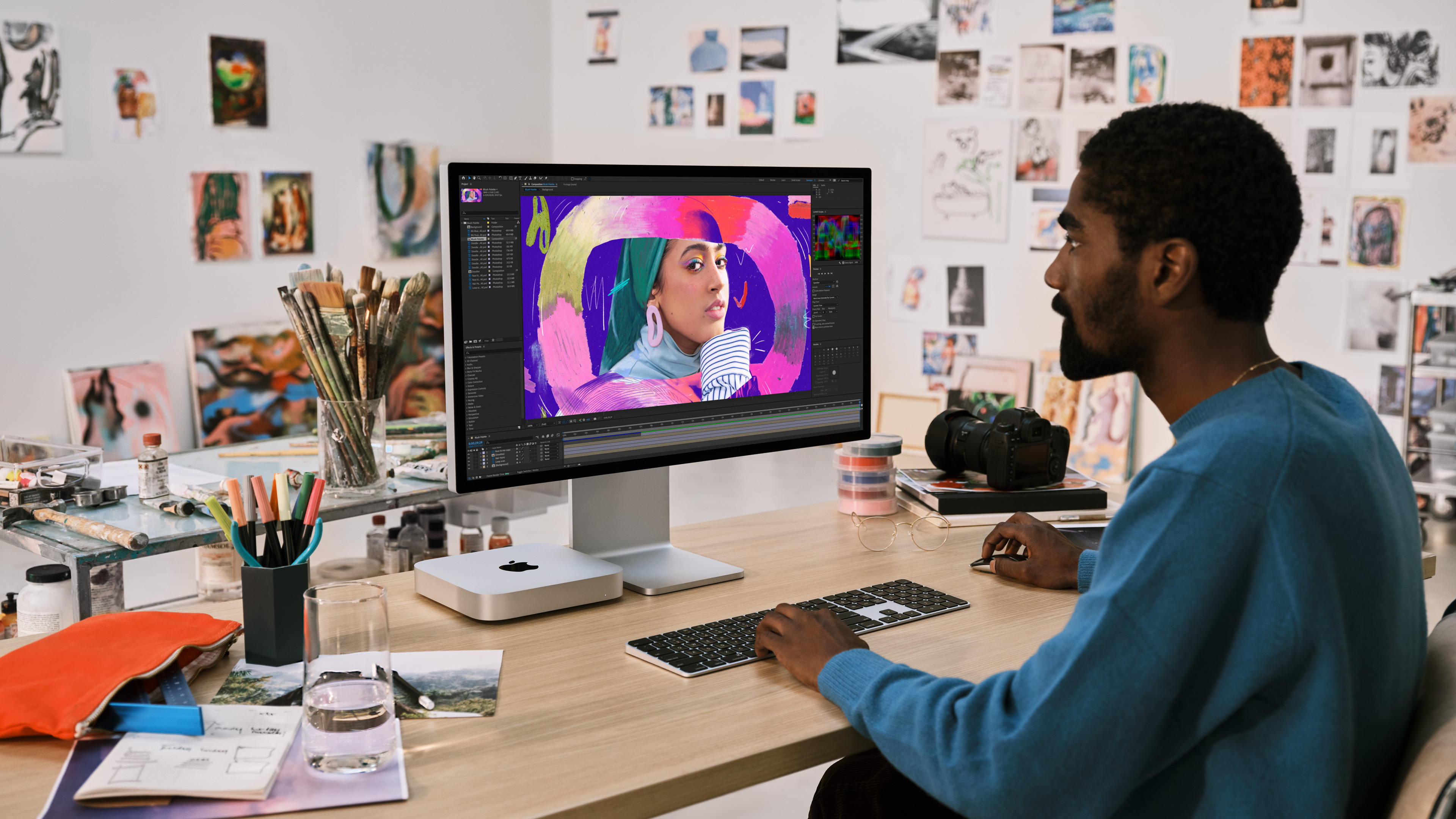 It's only around the back where you'll find the M2 Mac Mini's ports and air intake cooling vent. The M2 model features two Thunderbolt 4 ports, an HDMI port and two USB-A ports, alongside a Gigabit Ethernet port (with optional 10GB support), a headphone jack capable of driving high-impedance headphones (much like what was seen with the Mac Studio), as well as a power socket and power button.
The M2 Mac Mini can support streams to two separate displays at once, while also packing in speedy Wi-Fi 6E (twice as fast as previous generations) and Bluetooth 5.3.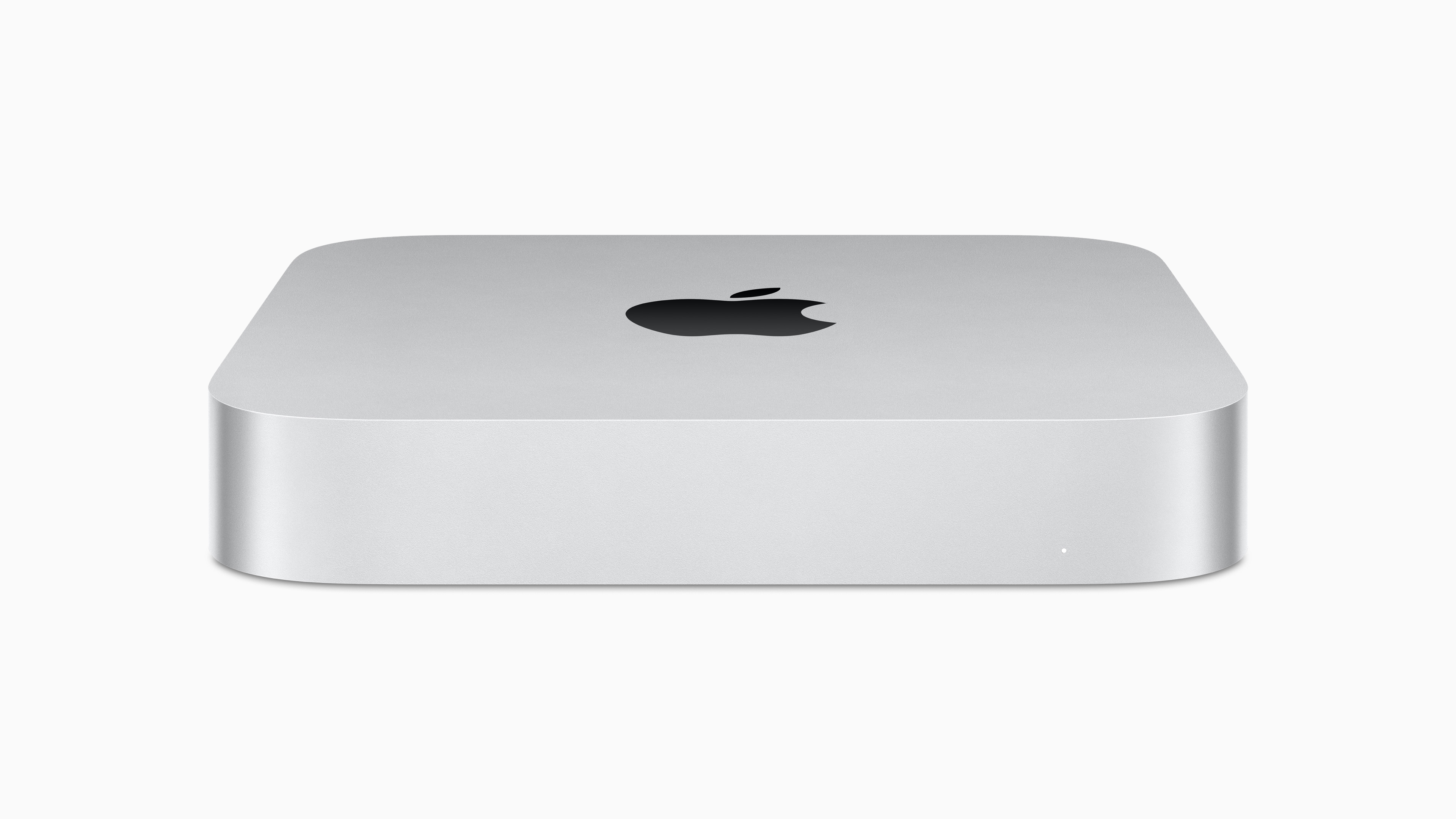 It's the M2 chip inside that's the real upgrade though. Building on the success of the M1 line-up, it's not a transformational leap in power over the older model, but a worthy one. The Mac Mini with M2 features an 8-core CPU (four high performance, four efficiency) and a 10-core GPU allowing up to 24GB of unified memory and 100GB/s of bandwidth. By Apple's reckoning, it's up to 50 percent faster than the M1 chip in certain scenarios, and '5x faster' than the best-selling Windows alternative, which it pits as a machine with Intel Core i5-CPU and h Intel UHD Graphics 730. Compared to the M1, Apple says you can expect:
Up to 2.4x faster ProRes transcode in Final Cut Pro.
Up to 50 percent faster filter and function performance in Adobe Photoshop.
Up to 35 percent faster gameplay in Resident Evil Village.
As for configuration options, the M2 Mac Mini starts at $599 for 8GB of RAM and 256GB of SSD storage. Add another $200 dollars for 16GB of RAM, or $400 for 24GB of RAM. For more storage, you're looking at an additional $200 to upgrade to 512GB of storage, $400 for 1TB, and $800 for 2TB. It's another $100 to jump to 10 Gigabit Ethernet too, making the grand total for a fully-specced M2 Mac Mini $1,899. We'd imagine however the sweet spot will be a 16GB / 1TB option, which will set you back $1,199. Keep in mind you may need to factor in the price of a mouse, keyboard and monitor, too.
That entry model, however, represents a tidy price cut compared to the M1 Mac Mini, which started at $699. So it's a sizeable $100 saving jumping into this generation.
It's available to order from January 17 and will start shipping on January 24 as well as becoming available in Apple retail locations.
Mac Mini with M2 Pro: Design, specs, price and availability
The M2 Pro Mac Mini is where things get a bit more exciting though — a more powerful machine that bridges the gap between the Mac Mini and the super-charged Mac Studio of 2022.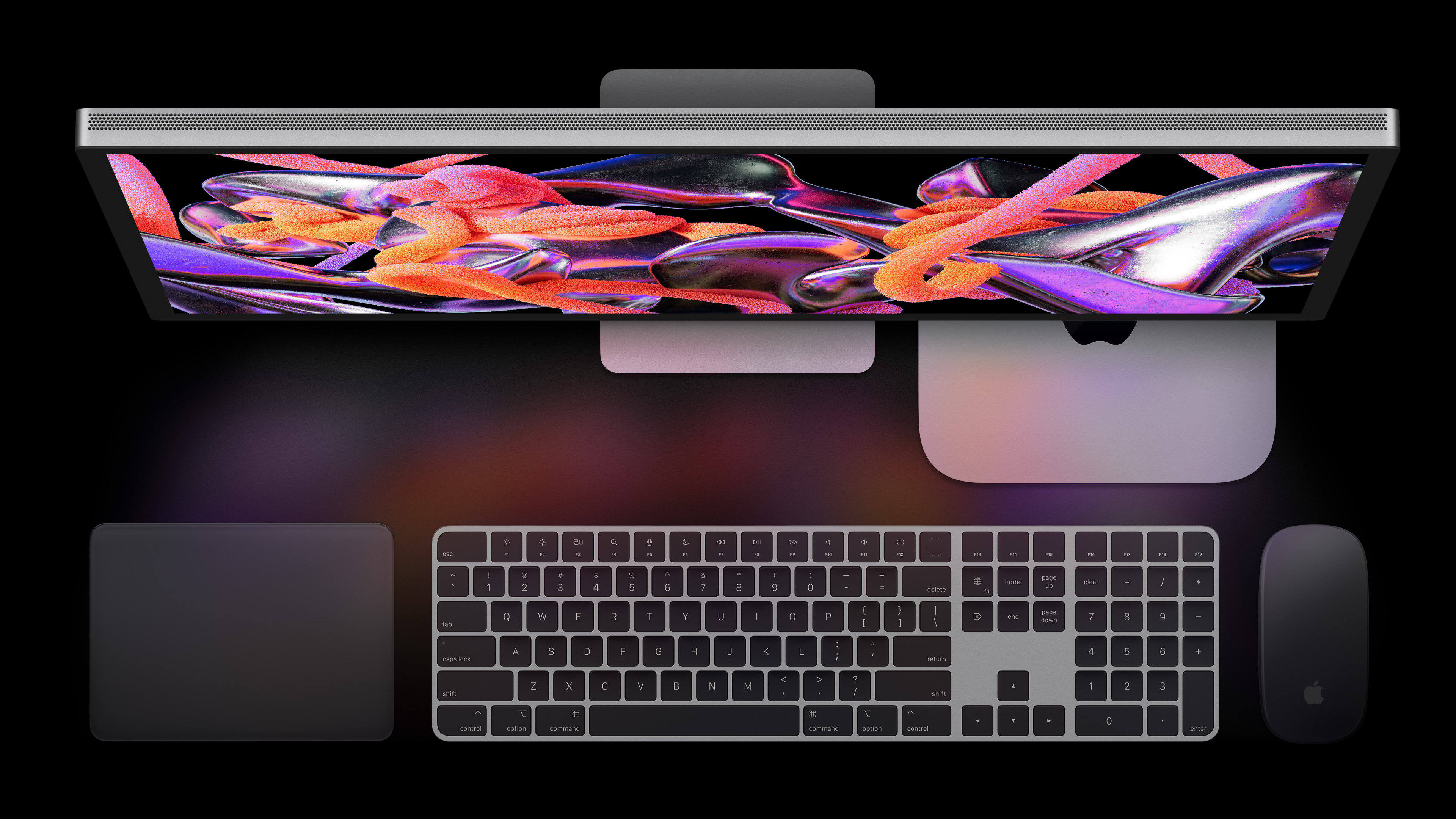 Externally, it's very similar to the M1 Mac Mini and the new M2 Mac Mini, but it has some important differences in terms of port selections. The Mac Mini with M2 also hides all ports around the back, and includes up to 10GB Ethernet, an HDMI port, two USB-A ports, and that same high-impedance headphone jack suitable for audio professionals. But it crucially doubles the amount of Thunderbolt 4 ports, now equipped with four USB-C connections, and support for as many as three displays connected to the machine at once. Again, speedy Wi-Fi 6E connectivity is onboard, as is Bluetooth 5.3.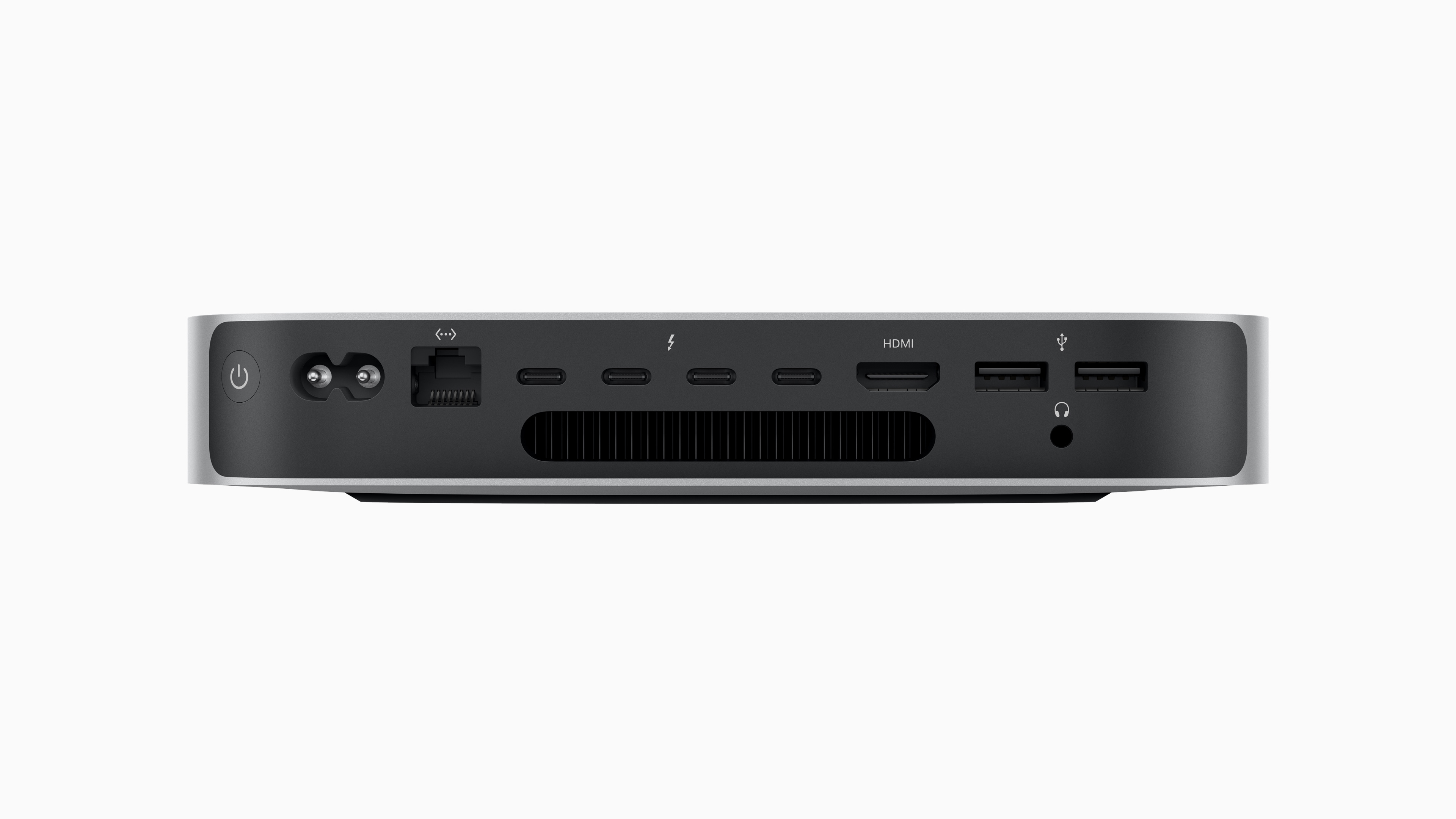 Again, it's the chip though that is most exciting. Alongside the new 14 and 16-inch MacBook Pros for 2023, this variant of the Mac Mini marks the debut of the M2 Pro chip. It's a 12-core CPU (eight high performance, four high efficiency) alongside a 16-core GPU (or an optional killer 19-core GPU), with support for up to 32GB of memory and 200GB/s of memory bandwidth. That's potentially twice as much as you'd get from the standard M2 chip, and an overall jump of 14x faster processing power than Apple's last Intel Mac Mini, according to the company's press release. That's good for five streams of 8K ProRes 422 video at 30 fps, or up to 23 streams of 4K ProRes 422 video at 30 fps, playing simultaneously.
Compared with the M1 Mac Mini, the M2 Pro offers:
Up to 2.5x faster graphics performance in Affinity Photo.
Up to 4.2x faster ProRes transcode in Final Cut Pro.
Up to 2.8x faster gameplay in Resident Evil Village.
That gaming stat is an interesting one – Apple claims that you're getting 15x faster gaming performance than compared with its old Intel Mac Mini, leveraging the Metal API and Apple silicon's efficient performance when working in harmony.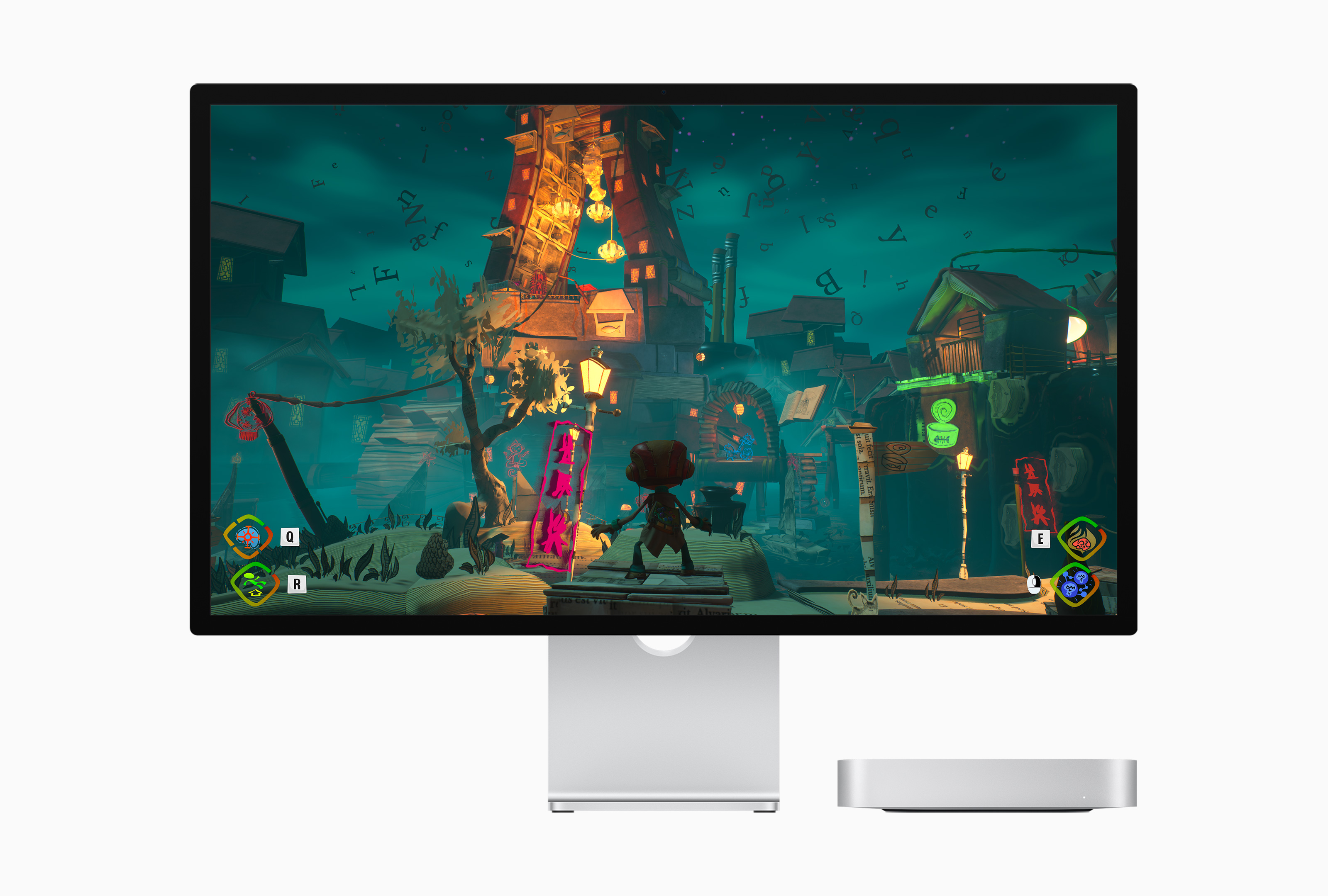 On top of that, the new chip can also drive an 8K display – the first time that a Mac has been capable of doing that.
All that power is going to cost you though, which takes the M2 Pro Mac Mini away from the realms of 'entry-level' that the Mac Mini line-up has usually been positioned as. The M2 Pro Mac Mini starts at $1,299 – that's for a 10-core CPU / 16-core GPU / 16GB memory / 512GB SSD storage / Gigabit Ethernet configuration. If you want to upgrade to the 19-core GPU, factor in an additional $300. If you want 32GB of RAM that'll be another $400. Storage jumps will cost $200 for 1TB, $600 for 2TB, $1,200 for 4TB, and a crazy $2,400 for 8TB. Add in 10 Gigabit Ethernet as an option and that's another $100 on top too. So, a fully spec'd M2 Pro Mac Mini would set you back a whopping $4,499.
Wow. But nobody buys a fully spec'd Mac Mini, right? No, more likely the sweet spot here remains that 16-core CPU option, perhaps with a bump to 32GB of RAM and 1TB of storage for $1,899. That'd be a pretty excellent machine and a sure-fire entrant on our best Mac list.
The Mac Mini with M2 Pro also becomes available to order from January 17, and it too starts shipping on January 24, hitting Apple retail stores the same day.